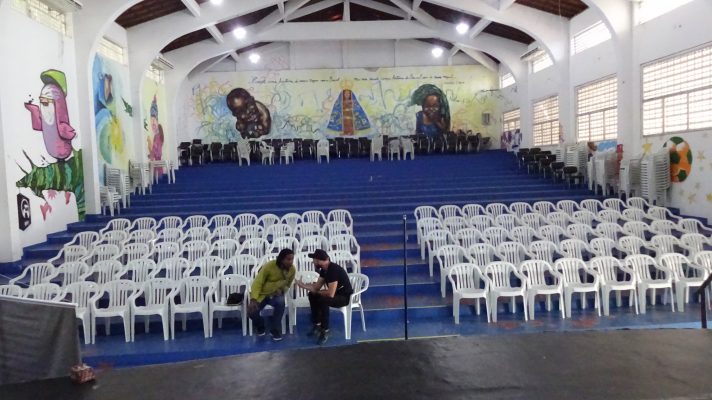 We met with the director who is over all the juvenile detentions centers in the state. The Lord gave us favor and he was moved by the work we do. He ended up asking to do multiply performances at all the centers in the city so we would eventually reach all 2,000 kids.
These young men have been through a lot, most of them have only one parent if any and have grown up in gangs and violence. Here in Brazil, adolescents under 18 can not be charged as an adult. So even if a 17 years old commits a serious crime, he cannot serve more than 3 years. Because of this, gangs will recruit young kids, even as young as 12 or 13 to do serious crimes. Many are forced to do things by threat to their families and own safety and many do it for the money. Red Command and Third Command are the two main gangs here, Red Command being the worst and more violent.
It takes A LOT of work to break through to reach these kids since the peer pressure and pressure from being in the same room with members of an opposing gang is serious. We have many tools that we use to crack their walls. We have a huge poster of a real cool looking car that we put words on to make examples of how they have to "drive" their life. Laughter is always an awesome way to get them to let us in.  The picture above is the, "before" in the after the chairs were full and by the time they left, they all lined up to thank us and shake our hands.